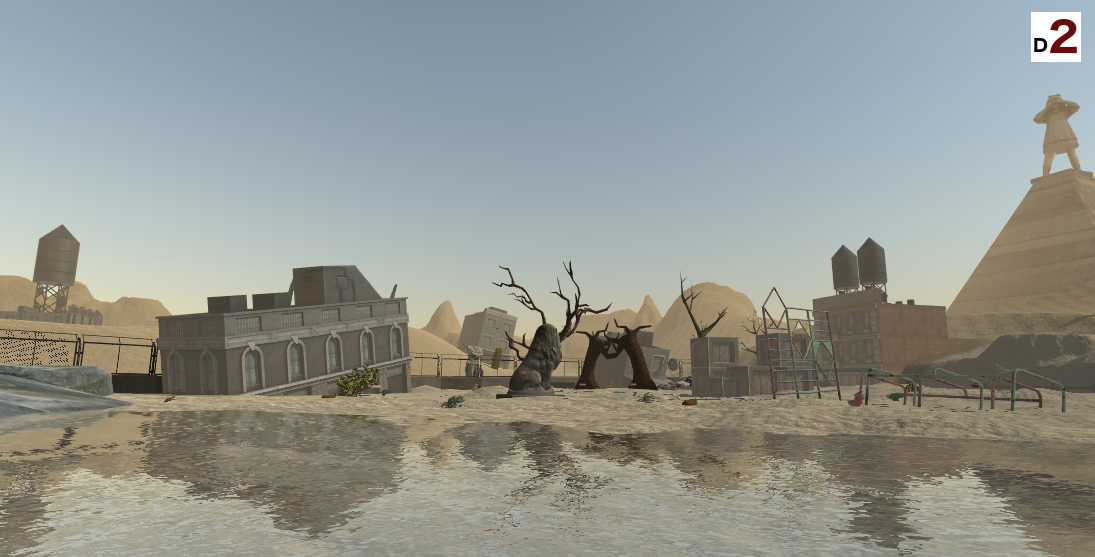 DISEASED 2
A downloadable game for Windows and macOS
Our upcoming game DISEASED: Retribution is now in early alpha and can be played for free today!
DOWNLOAD THE ALPHA HERE: http://indietreegames.itch.io/diseased
---------------------------------------------------------------
indieTree Games Presents: DISEASED 2!!
DISEASED 2 is the next game in the DISEASED series. Fight hordes of diseased (zombies) with your favorite weapon and remember to keep filling that hunger and thirst because if you don't... game over. While slaying diseased you will earn game cash which can be used to restock your ammo, buy upgrades, use weapons, and more. As you level up by earning "level points" the game will become harder and harder and as well you can use a variety of cheats to ease your fight.
DISEASED 2: The Finale Update Now Available!
The final update for DISEASED 2 is now available. Some changes have been made to make your diseased slaying experience even better:
- Bug Fixes
- UI Changes
- "Right Click Gun Aim" Setting Added to Game Options
- Improved Diseased Textures
- Diseased Health and Damage Alterations on Certain Maps
- Added Ghosts as a Replacement for Hordes
- Improved Gun Textures
- Added "Ghost Survival" to Forest and Snow
FIGHT THE HORDES ON 7 MAPS:
Forest (Aka. Rainy Road)
The forest is a rainy tree dense area with a road leading toward the city which quickly becomes apocalyptic. As buildings fall in the scenery waves of diseased will chase and attack you.
Desert
This is an environment with buildings buried in sand from the constant sandstorms that torment the area. This is a small scale map with lots of action in a small deserted town.
Farm
Farm is exactly what it is, a farm on the side of a deserted highway. Strange sights are to be seen here... is your character on drugs, you may never know...
Flood
The excitement begins the moment you spawn. Water will quickly fill the area forcing you to move to higher grounds. Once you reach the top you will see a small town which hasn't been visited since the early 1900's and there you will fight the hordes that attack.
Snow (Aka. Snow Mountain)
As this is the most difficult map in the game, you will have no time to rest. Run around on the top of the snow filled mountain as you collect weapons, stay hydrated, and survive.
Post-Fallout
You return to your home town only to see everything torn to shreds after the nuclear war of 2060. Many weapons will be at your disposal in this map and the action never ends with more and more diseased spawning all the time.
Simulation #105
Perhaps the entire game is a simulation and none of this is real, well technically speaking it is but that's not the point... You and your entities are tiny and the diseased are chasing you around a bedroom, yes a bedroom. You have all 12 weapons at your disposal somewhere on the ground and you must find tiny resources to survive because why not : )
WATCH YOUR STEP... POISONOUS PLANTS AND OBJECTS ARE LURKING IN THE MAPS!
There are many poisonous objects in the maps. You'll figure out what they look like when you experience the effects they create on contact.
WARNING: Virtual drug trip may occur. Side effects vary from map to map. Effects are instant but temporary. Seek no medical assistance as this is the apocalypse.
LIKE THE DISEASED FACEBOOK PAGE:

| | |
| --- | --- |
| Published | Sep 30, 2016 |
| Status | Released |
| Platforms | Windows, macOS |
| Rating | |
| Author | indieTree Games |
| Genre | Shooter, Fighting, Survival |
| Tags | 3D, Dystopian, First-Person, free, Horror, Singleplayer, War, Zombies |
| Average session | About a half-hour |
| Languages | English |
| Inputs | Keyboard, Mouse |
Download
Click download now to get access to the following files:
DISEASED 2 for Windows (32 Bit)
407 MB
DISEASED 2 for Windows (64 Bit)
408 MB
DISEASED 2 for Mac
404 MB
Comments
Log in with itch.io to leave a comment.
Well, I can see that a lot of things can be improved. I may be dumb for not seeing this somewhere but I can't seem to scope with the sniper rifle or reload my guns early using the basic FPS controls... And some better animations can be added, like much better spring animations so my character points the gun down when he runs instead of it wobbling more, or when I fire there can be a flash of fire from the gun and a bolting animation for the sniper rifle so when I fire it, I pull back the bolt then push it back. Otherwise this game is pretty neat. The enemies look cool. I like that they are simple in design. I guess that's it for now. Thanks!
*edit* Oh, and a lot more guns. Like single shot, powerful pistols and weak automatic ones, different shotguns, burst rifles, long range machine guns, and even knifes and swords too. :D