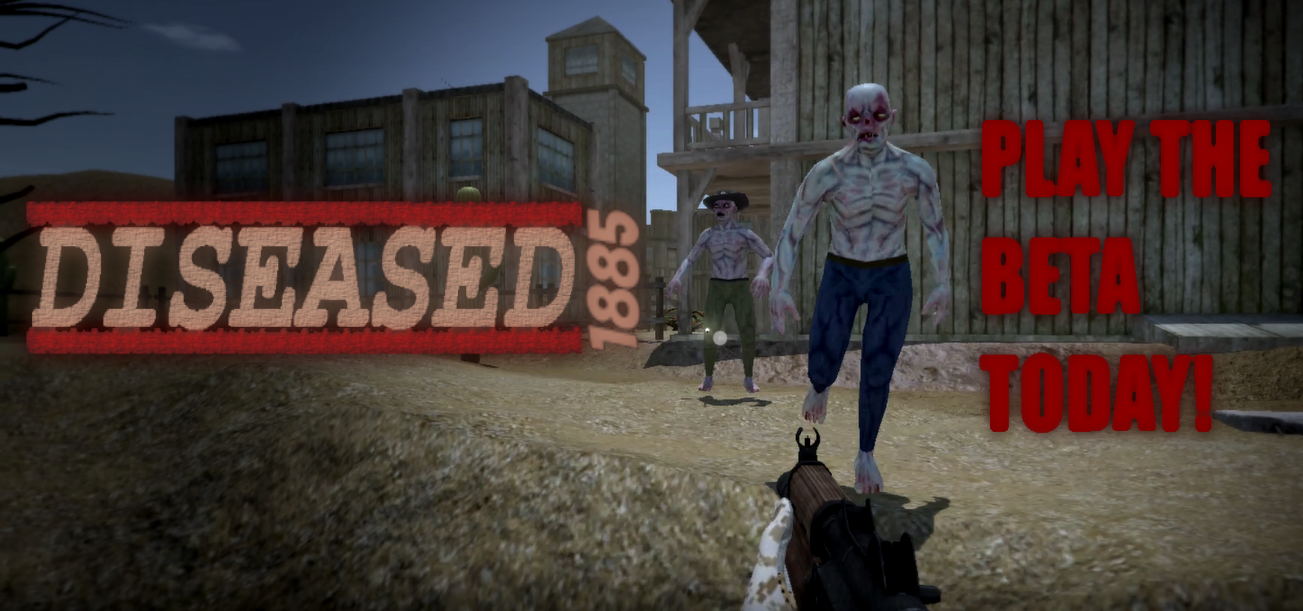 DISEASED 1885 Beta
DISEASED 1885 (Beta 2) coming later this month!
The next beta of DISEASED 1885 is coming along smoothly.
Some changes that were made so far include:
- Minor graphical enhancements
- Aim down the sights by holding down the right mouse button
- Added new diseased type
- Fixed several graphical bugs
- Game menu replaced with shop located on each map
- Improved night time ambience
--------------------------------------------------------------------------------
Planned changes before beta 2 release:
- Randomly spawning "power ups" to ease your fight
- A few new weapons
- Improvements to the beta maps design
- Animation bug fixes
- Perhaps a "Max Graphics" toggle in settings for the highest resolution and graphics possible, for those computers that can handle anything :)
And of course any suggestions are welcome. In the meantime try out Beta 1, available right now!
FOR PEOPLE USING DISEASED 1885 BETA 1 AND LOWER: Once DISEASED 1885 (Beta 2) is released all previous game data from older versions will be reset. This is only to prevent inaccurate stats in-game and to make sure everyone is playing fair and without millions of dollars of "test money" from the testing phase. On the bright side, all game progress earned from Beta 2 going forward should stay with you permanently : )
More info to come, stay tuned!
indieTree Games
Files
DISEASED 1885 (Beta 1) for Windows
(

101 MB

)
137 days ago
DISEASED 1885 (Beta 1) for Mac
(

104 MB

)
137 days ago